GPR UNDERGROUND UTILITY SCANNING & SURVEY IN AFRICA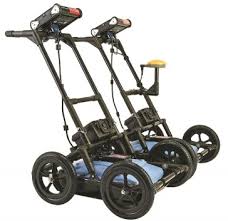 GPR Technology has recently been a go-to technology when it comes to location of underground utilities. Our team use the latest technology with expert methods to explore detectable utility features underground. We combine the knowledge with expertise in using the latest technology, including Ground Penetrating Radar (GPR) equipment. This non-destructive method uses electromagnetic radiation in the microwave band (UHF/VHF frequencies) of the radio spectrum, and detects the reflected signals from subsurface structures e.g. pipes, cables etc. By adopting this advanced underground survey technology incorporating the Ground Penetrating Radar and Electro-Magnetic Locators (EML), we analyse reflected signals from structures, services, buried objects and layers beneath the ground. With statutory record plans, visual inspections of all lifted service cover on site – we often create an accurate plan of the subsurface environment in multiple formats including 3D. A Utility Survey will provide the client with the confidence to progress with the project and ensure there are 'no surprises'. Adhering to all health and safety regulations thus ensuring that GPR Survey best practices are employed.
Why GPR Underground Utility Scanning?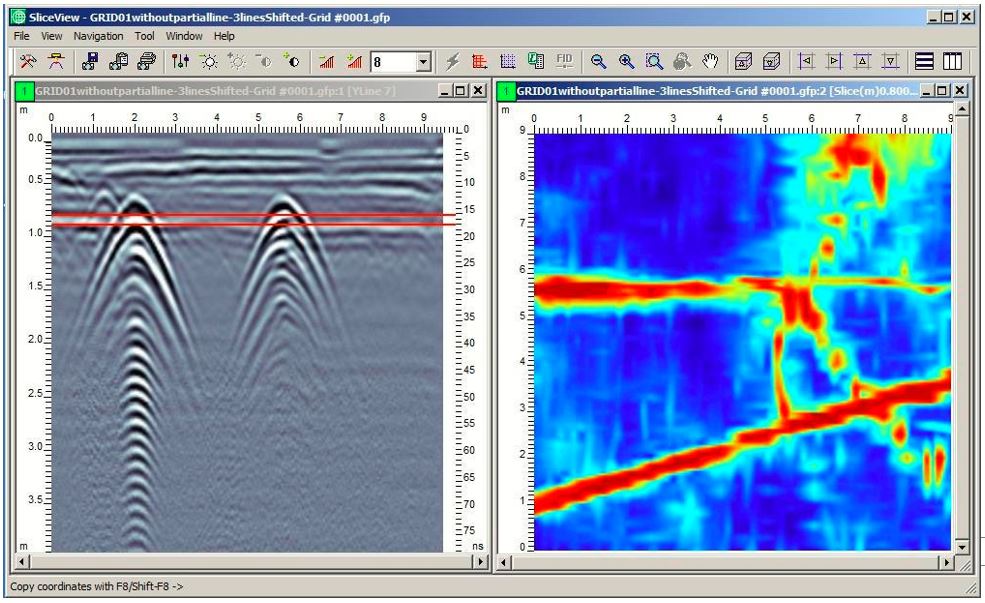 GPR, unlike more traditional EMLs, can pick up both metallic and non-metallic objects as well as utilities in a completely non-intrusive way. This unique feature makes the use of GPR for utility surveys almost mandatory in this project since there is increasing use of plastic piping on utilities. As well, GPR has more uses than just mapping utilities, with the right equipment and expertise it can be used for the following; pavement/bridge/roadway inspection, void detection, concrete slab analysis, rebar mapping, verifying as-built information of concrete walls and floors. Using GPR prevents damage by accurately locating all buried pipes and cables prior to excavation. Ground penetrating radar can be used as part of the utility locating workflow providing more complete locates & reduce risk. View GPR photos >>> 1 2 3 4
How GPR Underground Utility Scanning Works
The Ground Penetrating Radar (GPR) equipment works by transmitting an Electro-magnetic or radio wave pulse into the ground at various frequencies, which are recorded on site using mobile device/tablet installed with GPR software. The GPR also has GNSS receiver integrated with the system. The signal is transmitted and then reflected back to the GPR unit, the quality of the signal in both directions can be dependent on the properties of the material it passes through. The GNSS captures the coordinates of the underground scan hence it's possible to produce a georeferenced map from the analysed data. This is advantageous since it helps in determining the correct location of underground utilities on site. The recorded sections of scanned data are post-processed in the office using GPR office software.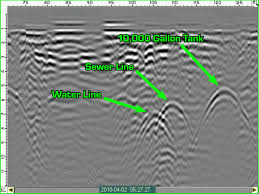 Consequently, each scan is assessed and analysed for any possible targets (services, anomalies and voids). These are then selected using a specialist software and our highly trained GPR Surveyor. The output from this software is integrated into the utility survey model and presented in a concise and easy to understand way such as a GIS Map or model. The underground utility surveys combine GPR, EML, visual inspection and records to produce the best subsurface mapping information possible without digging! To help complement this further, we employ a vacuum excavation service. This often enables our team to expose the utilities to provide an accurate visual data & information regarding their type, depth below the surface & location.
GPR Underground Scanning and Survey Workflow




Also view here >>> Orbital's GPR Undergroung Utility Scanning and Survey Procedures
Features Detected by GPR Underground Scanner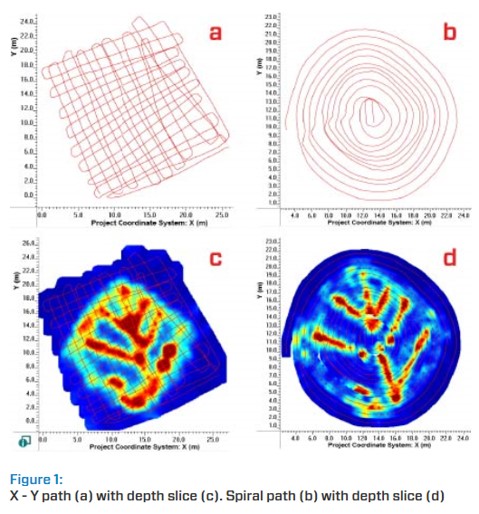 Metallic & non-metallic pipes (PVC, Asbestos cement, Concrete storm and sewer systems);
Utilities with broken or damaged tracer wires;
Underground storage tanks;
Drainage tiles;
Non-utility structures (Vaults, Foundation walls)
GPR complements traditional Electromagnetic (EM) Technology by:
Delineating utilities in close proximity;
Providing reliable depth estimates;
Allowing for data visualization to better map the subsurface;
Reporting and archiving results for future reference;
Integrating data with third-party software (eg. Google Earth).
You can also request a quote for GPR Underground Utility Scanning and Survey services by sending us an e-mail at: [email protected] or by calling us on: +254-719-672296.